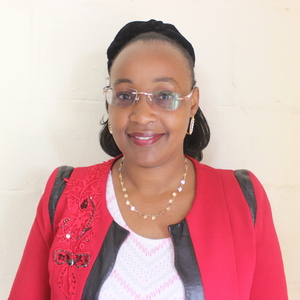 P. O. Box: 223-00242 Kitengela, Nairobi
Email: Lydiatash@yahoo.com
Summary of Experience
I am an accountant with over 7 years practical experience in Finance and accounting administration, with ability to work as part of a team, self-motivated, resourceful in possession of good interpersonal skills and the experience of working in multicultural environment in accomplishing accounting, business administration operations for a busy organization and handling financial information. I possess skills in managing financial management systems, business administration operations and analyzing / interpreting financial data and information. I uphold high standards of professionalism, ethics and execute due diligence in a well established and aggressive setting.
Education & Professional Qualification:
Bachelor of Commerce – Finance, Strathmore University, 2nd Class Honour, 2004 -2008
Kenya Certificate of Secondary Education, Kagwe Girls High School, Mean Grade B-, 2000-2003
Key Professional Skills & Competencies:
Administration of finance and accounting
A good possession of integrity, commitment to service and respect for diversity
Preparation and presentation of reports
Ability to grasp new systems / procedures quickly and adapt them to local practices with ease
Coordination & utilization of resources/logistics set u
Ability to think creatively and provide an innovative approach to problem-solving
Ability to establish and maintain effective working relationships with suppliers, partners and institutional officials/ employees
Excellent interpersonal, communication and organization skills
Proficient in computer packages, namely: Word, Advanced Excel, Internet Exposure in bank cheque transactions
Good working knowledge of financial rules and regulations and banking procedures
Secretarial Support – Filing, Retrieval of data when needed
Proficiency in documentation
PROFESSIONAL EXPERIENCE
Assistant Accountant
Machakos University Feb 2017 to Date
Higher Learning Institution
Duties and Responsibilities:
Supplier payments processing
Processing contractors' payments
Processing payments of all utility bills
Maintaining the Sundry Creditors ledger
Vetting of supplier Invoices before payment
Ensure timely filing and payments of the relevant withholding taxes
Advising the Chief Finance Officer on the payment of suppliers based on the aged supplier analysis
Maintaining the Projects and Contractors accounts
Handling all supplier issues and complaints
Preparing payment vouchers
Checking of payment vouchers before voting
Generating Sundry creditors reports as and when required
Preparation and verification of payment vouchers
Filling monthly statutory returns-PAYE, VAT, NSSF withholding Tax.
Imprest management
Assisting in preparing managements accounts
Assistant Accountant
Uchumi Supermarket Ltd, January 2010 to Date;
Duties & Responsibilities:
Cheque management – writing of cheques to suppliers
Prepared suppliers' payments using the Lawson Accounting System
Reconciled suppliers accounts
Created new suppliers account profiles in the system
Assisted in checking supplier payments before releasing the cheques
Undertaking Stock take for branches
Writing reports for after stock take events
Significant Work Experience
Sale Representative, Sales Department, Consolidated Bank Of Kenya, August-December 2009
Sale Representative, Giant Pharmaceutical Ltd, February – July 2009
REFEREES
Please feel free to contact the under mentioned in regard to my competence, work ethic and performance.
Aileen Nyatuga
Chief Finance Officer
Machakos University
Tel: 0714 407435
Joseph Kiswii
Head of Payroll
Machakos University
Tel: 0721616637
Mary Wambua
Internal Audit
Machakos University
Tel: 0731524091